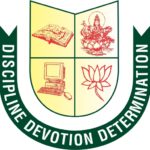 Employability Enhancement Programme (EEP)
New Prince Shri Bhavani arts and science college has instituted an extensive Employability Enhancement Programme (EEP) to develop skills of students and provide cooperate jobs. EEP has three main components:
Placement training program(Aptitude training)
Soft skill Training
Certification courses
Company based Specific Training
Mock Interview by HR experts.
HR CONVENTION PROGRAM BY EEP
HR from industries are invited to present guest lecturers regarding the expectations of corporate from fresher graduates. Every year lakhs of engineers are graduated by colleges in Tamil Nadu. It is necessary for the students to meet the expectations of the industries. Fresh, energetic and enthusiastic individuals can excel in their career. The spirit of workmanship and the awareness of professionalism are imparted to the students through such events.
We are associated with FACE training resource for Placement training program – Aptitude training.
Alumni Information to be included.