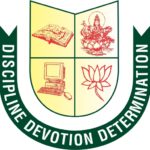 ABOUT THE DEPARTMENT - b.com general
B.Com Program was introduced in the year 1999 with the strength of 50 students.  At present our Department had 18 faculty members with above 600 students.  
This Programme opens an arena of opportunities in the field of Commerce, Business and Administration. The Department aims at maintaining academic excellence and equipping students with the skills necessary to face the challenges of the business world. The undergraduate programme offers an innovative syllabus which caters to the varying needs of students. 
There is a blend of theoretical and practical exposure to the students through Seminars, Guest Lectures, Workshops and Industrial Visits. The Department also facilitates the students to pursue Professional Courses and to appear for Competitive exams by providing them Career Guidance Programme through expertise from the outside organizations. The Department also encourages the students to participate in internal house competitions, inter-collegiate technical and cultural events to explore their talents and skills.
To be a front runner in providing refined education system to create visionary professionals and entrepreneurs enriched with innovation and leadership through integration of teaching and learning, advancement of knowledge, education and research fostering an equitable and productive growth in the complex global society.
To empower all the students to lead productive lives and become contributing members of the community by applying their acquired knowledge and skills.
To be the centre of excellence for creating holistic citizens inculcated with ethical, moral and social values in diverse culture.
To Inspire and empower the students to become innovative leaders, contribute to the success of organizations and betterment of communities.
To involve in projects leading to high quality research, enhancing training and development opportunities so as to develop a team of competent and qualified entrepreneurs.
To continuously evaluate our performance against suitable benchmarks, develop new programmes, global tie-ups so on and so forth to meet stake holder requirement.
To prepare students for higher education in Commerce, Economics, Humanities and Business Studies.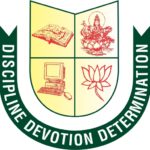 DEPARTMENT OF COMMERCE- CORPORATE SECRETARYSHIP
ABOUT THE DEPARTMENT - b.com cs
The department of commerce (Corporate Secretaryship) was established in the year 2017 on prominent steps taken by the management.
 The course transforms students into Corporate Professionals as the course is designated to cater the needs of secretarial department of a company, which includes internship in the final year which would help the students to get practical knowledge and Experience. During the course, it is taught about the responsible calling meetings, recording minutes of the meetings, keeping statutory record books, proper payment of dividend and execution of agreements, contract, resolutions etc…
Moreover a course offers a comprehensive, contemporary and multi– disciplinary curriculum structured by the Madras University to equip the students with the knowledge, skills and tools needed to make them competitive in the global economic environment. Students will be exposed to "on the job" training session for hands on experience in addition to project work.
 The duration of the course is three years and it is job orienting in nature that opens many scope for them after its completion.
Career Guidance Programme through expertise from the outside organizations. The Department also encourages the students to participate in internal house competitions, inter-collegiate technical and cultural events to explore their talents and skills.
The branch of commerce gives insight knowledge about corporate world and equips the students with various talented like Entrepreneurial, Business professional, Secretarial and managerial skills. Our vision is to build a company secretary with quality education, relevant knowledge and skills and to expose our students to practical situations in companies of imparting employability skills with emphasis on the professional ethics and values.
This programme is to enable the students in carrying out action oriented research in corporate sector which includes corporate law, Accounting, statistical Analysis; cost analysis, leadership, Tax planning and many more which revolves around the theme of commerce and focus like a compass towards the direction of corporate environment.
"To be a leader in the development of professionals in corporate governance".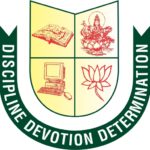 PG DEPARTMENT OF COMMERCE
ABOUT THE DEPARTMENT - m.com
The function of education is to teach one to think intensively and to think critically. Intelligence plus character – that is the goal of true education" – Martin Luther King, Jr.
Every Journey invariably starts with a single step and the Journey to scale great heights needs unflinching grit and relentless efforts. With the same determination we had embarked on a Journey in 1999 by setting up Commerce Department with. B.Com (General) and in 2017 with B.Com (CS).  The Post Graduate Programme in Commerce (M.Com) was started in the academic year 2019-20 with a sanctioned strength of 15 students. With the focus on Finance, the department aims at imparting in depth knowledge and professional skills required for handling the Finance Functions of business entities and corporate enterprises. The students of this course with their acquired knowledge and skills find themselves well equipped for the activities involving Investment Management and Portfolio Management.
To be an institute of academic excellence with total commitment to quality education in commerce, Management and related fields with a holistic concern for better life, environment and society.
Learning through doing.
Imparting value framework that global yet national.
Developing social consciousness among students.
To crave a niche for ourselves in the specialized field of Commerce
Provide a nurturing and motivating environment to exploit the full potential of the students.
Grooming youth to become a truly global personality well equipped to deal with the modern world and its challenges.