New Prince Shri Bhavani College of Arts and Science stands by its motto "Discipline, Devotion and Determination" and strives to impart value-based education to create innovators and to uplift the rural youth to meet the challenges of the society and to attain wisdom through holistic education.
The Training and Placement team of New Prince Shri Bhavani arts and science college is exclusively allocated towards achieving 100% placement and organizing recruitment drives for our students and numerous training programs, workshops, seminars, industry interaction are conducted regularly in parallel to overcome the difficulties in interviews. Entrepreneurship development is also encouraged for new job creators apart from job seekers.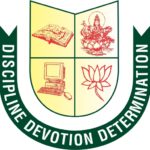 Regular training on aptitude, verbal and non-verbal reasoning.
Special communication development training program will be conducted by experts from leading institutes.
A monthly hand on training on various technologies is conducted.
Regular interaction of the placement officer with the students for fine-tuning.
Organizing internship and in-plant training for the students to meet the corporate expectation.
Individual counseling to make them feel more confidant and overcome the barriers in the interviews.
Focus on 100% placement and encouraging entrepreneurship.
              To provide much needed life skills to students and help them to find job placements. The Cell offers guidance to students regarding different path ways in higher education and other career opportunities apart from placement support.To assist students to develop or clarify their academic and career interests, and their short and long-term goals through individual counseling and group sessions.
S.NO.
NAME
DESIGNATION
STATUS
1
Mr.Manikandan
Placement Officer
Convener
2
Mrs.C.Preethi
Placement Officer
Convener
3
Mrs.Saranya
Placement Officer
Convener
4
Mrs T.V.Gayathri

Assistant Professor,

ECS

Co-Ordinator
5
Dr.S.Usha

Assistant Professor,

Bio-Technology

Co-Ordinator
6
Dr.R.Akilan

Assistant Professor,

Computer Science

Co-Ordinator
7
Mrs.D.Indumathi

Assistant Professor,

Micro Biology

Co-Ordinator
8
Dr.S.M.Fazeela Mahaboob Begum

Assistant Professor,

Bio-Chemistry

Co-Ordinator
9
Dr.Y.Shalini
Assistant Professor, Commerce
Co-Ordinator
10
Mr.R.Nirmal Kumar
III BCA
Student Representative
11
Ms.S.G.Divya
III CS
Student Representative
12
Ms.V.AshruthaSengamalam
III BCOM
Student Representative
13
Ms.M.Kiruthika
III Microbiology
Student Representative
RESPONSIBILITIES OF CAREER GUIDANCE AND PLACEMENT CELL :
Responsible for all the activities relating to the students placement.
Coordinates with the industries for providing the vocational training courses to students.
Arranges guest lectures, workshops, seminars, industrial visits & educational tours for students.
Coordinates with the different industries for on-campus and off-campus interviews of the meritorious students for providing suitable jobs in their organizations.
Responsible for organizing campus placement drives and off – campus interviews.
To organize coaching classes for competitive exams by inviting experts.