New Prince Shri Bhavani College of Arts and Science stands by its motto "Discipline, Devotion and Determination" and strives to impart value-based education to create innovators and to uplift the rural youth to meet the challenges of the society and to attain wisdom through holistic education.
The Training and Placement team of New Prince Shri Bhavani arts and science college is exclusively allocated towards achieving 100% placement and organizing recruitment drives for our students and numerous training programs, workshops, seminars, industry interaction are conducted regularly in parallel to overcome the difficulties in interviews. Entrepreneurship development is also encouraged for new job creators apart from job seekers.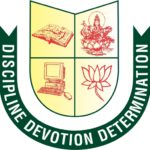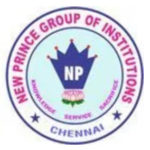 Regular training on aptitude, verbal and non-verbal reasoning.
Special communication development training program will be conducted by experts from leading institutes.
A monthly hand on training on various technologies is conducted.
Regular interaction of the placement officer with the students for fine-tuning.
Organizing internship and in-plant training for the students to meet the corporate expectation.
Individual counseling to make them feel more confidant and overcome the barriers in the interviews.
Focus on 100% placement and encouraging entrepreneurship.