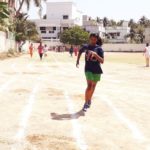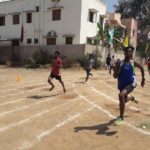 u201cAll work and no Play make Jack a Dull boy; All play and no work makes Jack a mere toyu201d. Sports activities help the students to maintain their physical stamina as well as the habit of obedience, discipline, determination to win, willpower, team spirit etc.
The Physical Education Department offers the continuous training to the students and encourages them to participate in various tournaments at State and National levels.
Every year, internal competitions such as Volley Ball, Basket Ball, Badminton, Cricket, Foot Ball, Throw Ball, Chess, Racquetball and Carom competitions are conducted for both male and female students and also for faculty members. Sports day at NPSBASC is parallel to the annual day celebrations in every year.