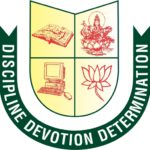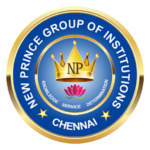 The department of biochemistry is a trending research- meticulous part of faculty of biology. Since it was established in the year 1999, the department has developed in various reputations for excellence in teaching and also in academic enhancement. Currently, the department has five full time academic staff members and forty two undergraduate students are engaged in full time studies. Department is equipped with two established laboratories located in grand division for various practical assessment. The department offers undergraduate curriculum with practical aided knowledge to augment the students in wide exposure of modern biochemical techniques. The faculty of the department also attends many faculty enrichment programs which help them to handle constantly changing technological trends. We provide a plethora of course focusing on different special aspects of biochemistry. Our graduates hold good positions throughout in various research laboratories, hospital laboratories, publication editors, medical coders, pharmaceutical companies and also as academic faculties.
The discipline of biochemistry is a keystone for life Sciences.
Biochemistry will have a significant role in the improvement of quality of life.
The progress in biochemistry will lead to the growth of advanced technologies that are vital in the diagnosis as well as in the cure of metabolic and other cellular dysfunctions and in the management of infectious diseases.
Biochemistry is the study of the molecules that make up all living things. It is important to understand how biological organism functions at the chemical level.
It is inherently interdisciplinary in nature and fundamental to every other branch of the life and biomedical sciences. To educate students in fundamental knowledge of biochemistry, to create a positive impact on society and industry.
BIOFEAST – Association of Biochemistry has organized many events like Guest Lectures, seminars, workshops and intra – departmental competitions for the benefits of students as well as faculty members to acquire knowledge. Some important events during the academic year 2018-2019.
People who pursue career in the field of Biochemistry are referred as Biochemists.
Biochemists mainly study the structures and functions of enzymes, proteins, carbohydrates, fats, process of metabolism and the molecular basis of the action of genes.
As a field Biochemistry has seen unprecedented growth because of its significant contribution towards the illumination and grasping of the DNA Structure. Biochemists can work both in public and private sectors Biochemists usually involved in research related works Biochemists work along with chemists, physicists, healthcare professionals, policy makers, engineers.
They can also work for various organizations including hospitals, universities, agriculture, food institutes, education, cosmetics, forensic crime research, drug discovery and many more professionals.
Some of the Public sector companies that offer lucrative career. Drug Manufacturing Companies, Public Health Entities Blood Service, Industrial Laboratories Cancer research institutes, Departments Educational Institutes, Environmental Pollution Control Agriculture and fisheries Forensic Science Hospitals, Public Health Laboratories, Cosmetic Industries, etc.
Job profiles Biotechnologist, Research Scientist, Clinical Scientist and Research Associates like Biomedical Scientist, Pharmacologist, Laboratory Technician, and Lecturer in an Educational institution.