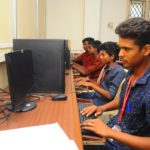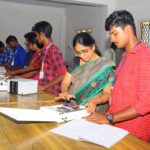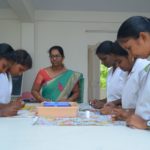 New Prince Shri Bhavani Arts and Science College pursues a philosophy of perpetual acquisition of knowledge. Apart from academic curriculum, equally important is our policy to provide various activities including cultural, sports, readings etc. to bring out the hidden potential of the students that equip them to approach life with optimism.
The infrastructure and resources available on our campus are amongst the very best. It is a wholly self-contained campus comprising of everything that students on campus would ever require.u00a0The state-of-art classrooms, laboratories, library, play ground, transportation and canteen facilities give a comfortable and congenial study environment to the students. The management tries to make it much bigger and friendly. The college is keen to stand up to the expectations of the parents and the students as u201cA place for your placementu201d.
Spacious, fully-furnished class rooms with neat desks and benches and light and fan facilities are being maintained in a proper manner, providing a clean and healthy environment conducive to study. Our faculties often used the power point presentations to the UG students and regularly for the PG classes.