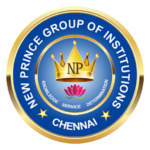 DEPARTMENT OF BIOTECHNOLOGY
TheDepartment of Biotechnology was established in 2005 with UG programme B.Sc.The department offersBachelor of Science in Biotechnology or B.Sc. Biotechnology is a 3- year undergraduate Biotechnology course. Biotechnology is a field of applied biology that involves the use of living organisms and bioprocesses in engineering, technology, medicine and other fields requiring by-products. The course covers 6-semesters and the duration of each semester is 6 months. The minimum educational qualification required to apply for the course is 10+2 in the science stream completed from a recognized educational board. Our BSc Biotechnology course will enable to learn about the science behind biotechnology while also looking at how to succeed in a career in the industry. Students will learn about how new start-up biotechnology companies are created, as well as about exploring the market potential of products and processes, creating business plans and raising money from venture capitalists. Our group enterprise projects, which involve close collaboration with entrepreneurs, provide a great opportunity for the students to stand out from other graduates.This course is designed to produce graduates who have a solid understanding of science, technology and business management, along with the entrepreneurial skills required to exploit technological advances within a competitive environment.Continuation on to the integrated master's or industrial/professional experience course is dependent on certain academic criteria.
Attaining new heights in biotechnology research, shaping biotechnology in to a premier precision tool of the future for creation of wealth and ensuring social justice – Especially for the welfare of the poor and to provide leaders in the field of Biotechnology.
To raise students with academic excellence, professional competence with good ethics.
To find solution to human problems in areas relating to water food health care and energy through scientific, social and technological research
Realising full potential of biotechnology&Promote biotech industry
A well directed effort, significant investment for generation of products, processes and technologies
Enhance efficiency and productivity and cost-effectiveness of agriculture, nutritional security, molecular medicine, environmentally sustainable technologies, scientific and technological empowerment of human resource, a strong infrastructure for research and commercialization, enhance the knowledge base, nurturing the leads of potential utility, bringing the bioproducts to the market place
Socio-economic development / applicants of biotech for upliftment of women, rural, SC & ST population
The objective of the course is to give students new knowledge and widening of the knowledge acquired in other course by handling of classical and modern plant biotechnology processes, including breeding of healthy plants, plants with improved characteristics and plants for biomolecule production.
Understanding of biotechnological processes has also applicative value in pharmaceutical and food industry, in agriculture and in ecology.
Graduates will apply knowledge of Mathematics, Science and Engineering concepts to solve problems pertinent to Biotechnology.
Graduates will be able to identify problems related to biotechnology, analyze and derive valid conclusions with fundamental knowledge in biology, Engineering and computation.
Graduates will be able to design solution to problems by applying suitable
Components and processes within the safety constraints for environmental & amp; societal needs.
Graduates will be able design, conduct experiments, analyze and interpret data for investigating problems in BT and allied fields.
Graduates will be able to select and apply appropriate tools and techniques in biological manipulation, Process engineering and data interpretation.
Graduates will be able to apply reasoning to assess societal, health, safety and legal issues and understand his responsibilities in biotechnological engineering practices
Graduates will be able to understand the potentials, and impact of biotechnological solutions on environment and societal context and need for sustainable solution.
Graduates will have understanding of regulatory norms and ethics in BT Product/ processes development.
Graduates will be able to work individually and as a team in a multidisciplinary environment.
Graduates will possess oral and written communication skills.
Graduates will demonstrate knowledge of engineering and management principles.
Graduates will have contemporary knowledge in biotechnology and will have the ability to engage in lifelong learning.
A bio-technologist may find jobs in various quarters. Biotechnology jobs in India can be found in the following fields:
Drug and pharmaceutical research
Public funded laboratories
Chemicals
Environment control Department
Waste management
Energy
Food processing
Bio-processing industries
Drug companies in biotechnology like Dabur, Ranbaxy, Hindustan Lever and Dr Reddy's Labs that have their R & D units offer Biotechnology professionals with handsome pay-packages. There are also ample opportunities available to bio-technologists in the Food processing industry, chemical industry and the textile industry.
Some industries employ bio-technologists in their marketing divisions to develop business in sectors where their products would be required.
The major companies, hiring bio-technologists, include Hindustan Lever, Thapar Group, Indo American Hybrid Seeds, Biocon India Ltd., IDPL& Hindustan Antibiotics.